Get Chapter Wise Multiple Choice Questions for Class 12 Chemistry with Answers in PDF Format based on the current CBSE and NCERT curriculum. Students can prepare for Board Exams by practicing CBSE Class 12 Chemistry MCQs Multiple Choice Questions with Answers to score good marks in the examination.
Class 12 Chemistry MCQs Multiple Choice Questions with Answers
Practicing these CBSE NCERT Objective MCQ Questions of Class 12 Chemistry with Answers Pdf will guide students to do a quick revision for all the concepts present in each chapter and prepare for final exams. Here's the list of chapters on the "Chemistry – Class 12" subject covering 100+ topics. You can practice the MCQs chapter by chapter starting from the 1st chapter or you can jump to any chapter of your choice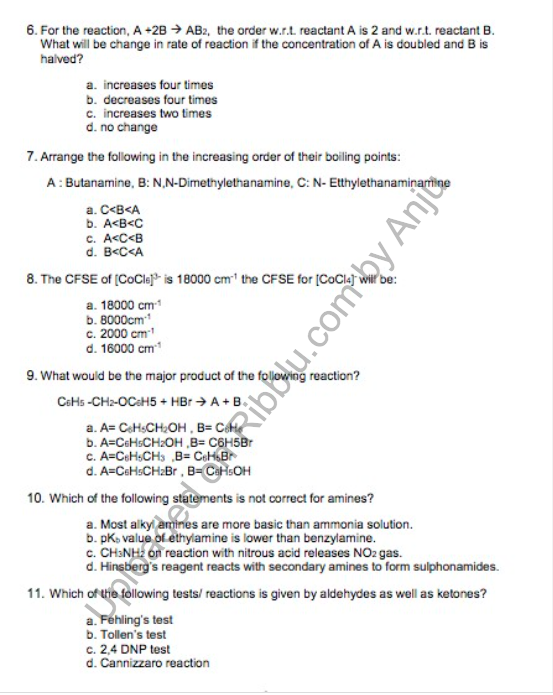 Key points of CBSE Class 12 Chemistry Multiple Choice Questions With Answers
There are a few key points of Chemistry MCQ questions that should be understood by the students.
Multiple Choice Questions are included in question paper to test student's basic understanding of chapters.
The answers of MCQs are not descriptive, but sometimes students will have to solve a few questions to find the right answer.
Chemistry questions are easy to answer if the base of knowledge is stronger. Hence, focusing on basic knowledge can help a lot to score high marks.
Only four options are given to choose the right answers. Therefore, elimination methods could be very helpful.