Get Chapter Wise MCQ Questions for Class 12 Economics with Answers in PDF format according to the latest CBSE syllabus and NCERT curriculum. The Economics Multiple Choice Questions for Class 12 on a chapter-wise basis with answers and free study material are imperative for students who are looking to prepare well and score good grades, while attempting their CBSE board Exams
Class 12 Economics MCQs Multiple Choice Questions with Answers
Practicing these CBSE NCERT Objective MCQ Questions of Class 12 Economics with Answers Pdf will guide students to do a quick revision for all the concepts present in each chapter and prepare for final exams.
MCQ Questions for Class 12 Macroeconomics with Answers: Introductory Macroeconomics
MCQ Questions for Class 12 Economics Indian Economic Development with Answers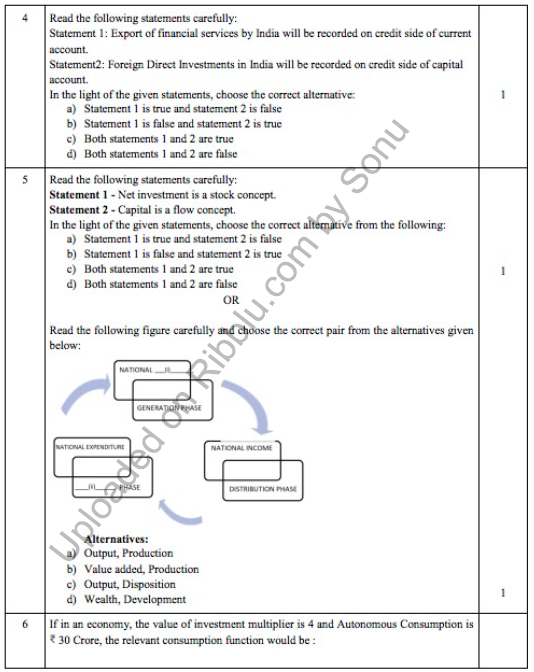 Objectives:
● Understanding of some basic economic concepts and development of economic reasoning which the learners can apply in their day-to-day life as citizens, workers and consumers.
● Realisation of learners' role in nation building and sensitivity to the economic issues that the nation is facing today.
● Equipment with basic tools of economics and statistics to analyse economic issues. This is pertinent for even those who may not pursue this course beyond senior secondary stage.
● Development of understanding that there can be more than one view on any economic issue and necessary skills to argue logically with reasoning.